Leave Home Remote Control
With the Philips Hue App, you can control your lights even when you are away from home. Just activate the remote control function, you can turn on and off the lights in your home, and you can also make your home light up the way you like.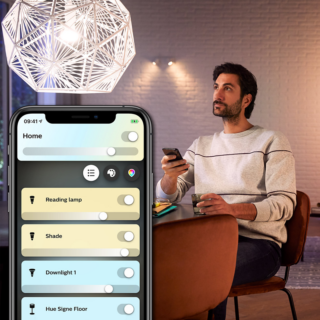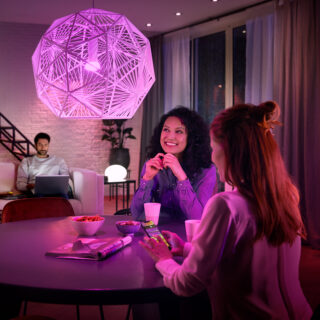 Use smart lighting to create an atmosphere
When away from home, use the Philips Hue App to set up a schedule. Your smart lights will come on at the chosen time, sometimes a few minutes earlier or later, as if there are people in the house at all times.
Control lights with your voice*
The Hue bridge works with Alexa, Apple HomeKit, and Google Assistant, allowing you to control your lights with your voice. You can turn the lights on and off with your voice, adjust the brightness you want, and even set the lighting mood.